Johnson Chili products have delighted generations of chili lovers since it was first served to communities in Colorado Springs over 60 years ago. From its modest beginnings in 1953, Johnson Chili with meat has become a cooking staple for home cooks, retailers, restaurants and many others in the food service industry across the country. Johnson Chili is made with only USDA inspected beef and pork combined with a special blend of chilis and spices to satisfy the most discriminating palate. The recipe has not changed since its early days, nor has the pride in delivering the same great red chili. Johnson Chili is available from Temptee Specialty Foods of Denver, Colorado, serving the Rocky Mountain region and beyond.
Johnson Chili is delicious and so easy to prepare. To lock in that fresh flavor, the chili is flash frozen in convenient 16 oz. resealable plastic containers. You'll find it in the frozen meat products aisle of your favorite store. You can keep it in a refrigerator or refreeze as you desire. This chili is available in either Traditional or Hot-N-Spicy. It is easily prepared by just heating and serving; or adding ingredients such as chopped tomatoes and cooked beans if you'd like. Remember, Johnson Chili can also be used as a condiment for hot dogs, hamburgers, pasta, enchiladas, burritos, tamales or French fries to name a few. The versatility of Johnson Chili makes it a favorite for everyone.
Johnson Chili is available from the family owned and operated Temptee Specialty Foods of Denver, CO. We are dedicated to our core company values, our customers and to our employees. As a Colorado based company, we believe in working and growing together. To us, the customer comes first, whether the home cook, the retail store, a restaurant or others in the food service industry. We are motivated to make life easier for our customers by providing convenience-oriented food products that are of the highest quality. Integrity, responsibility and accountability are more than words for us; they are how we operate as a company both for our customers and for our employees. We know there are multiple choices our customers have, and we fully appreciate their confidence in us as a company and our hardworking family of employees as they purchase and use Johnson Chili products.
Giving Back To Our Community
Continuing the Johnson Chili tradition of giving back to our community, as a business subsidiary of Temptee Specialty Foods, we remain committed to families and individuals who need assistance. Our thought is simple — to provide relief to charities and non-profit organizations so people can focus on caring.
Here are some of the charities we support:
St. Baldrick's Foundation
"We are here to fund research to give every child diagnosed with cancer the best possible chance for a cure and a long and healthy life."
COMPA Food Bank Ministry's
COMPA Food Bank Ministry's mission is to assist individuals in reaching a given level of self-sufficiency and preventing homelessness by serving and providing food and grocery products to 170 local hunger-relief agencies that distribute them to those in need in the Rocky Mountain Region.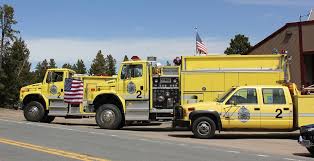 Coal Creek Volunteer Fire Department
Coal Creek Volunteer Fire Department responds to structure fires, vehicle rescues, medical incidents, wild-land fires and more.
These young patriots have taken an oath to protect and defend the United States Constitution. They believe in something greater than themselves.
Temptee Specialty Foods is a Gold Sponsor for CASAB. The CASAB Committee is comprised of parents representing the Colorado Parents Associations of the five Federal Service Academies. Each parent association chairs the CASAB committee every four years.
US Military Academy - West Point Parents Club of Colorado

US Naval Academy - USNA Colorado Parents Association

US Coast Guard Academy - USCGA Parents Association

US Merchant Marine Academy - USMMA Colorado Parents Association

US Air Force Academy - USAFA Colorado Parents' Club
We love to help organizations, churches, schools, teams and non-profits raise money by selling our red Chili products at special events. If you have or are thinking about a fund raising event give us a call, and let us know. We want to help.
If you would like to discuss a fund raising event reach out and get in touch with Wade Lowe at 303-292-1577.